What are bone metastases?
Bone metastases, or metastatic bone disease, is a class of cancer metastases that results from primary tumor invasion to bone.

What causes bone metastases?
About three out of four cases of bone metastasis result from tumors in the breast, prostate, lung, or kidney. Almost 70% of people with advanced breast or prostate cancer have bone metastasis; bone is commonly the first area of metastasis for these cancers.

Current standard of care
Pain is the most common sign of bone cancer, and may become more noticeable as a tumor grows. Bone pain can cause a dull or deep ache in a bone or bone region (e.g. back, pelvis, legs, ribs, arms). Treatment options include: opioids, external beam radiation therapy, radiopharmaceuticals and orthopedic procedures.
About strontium chloride Sr89/Metastron injection, USP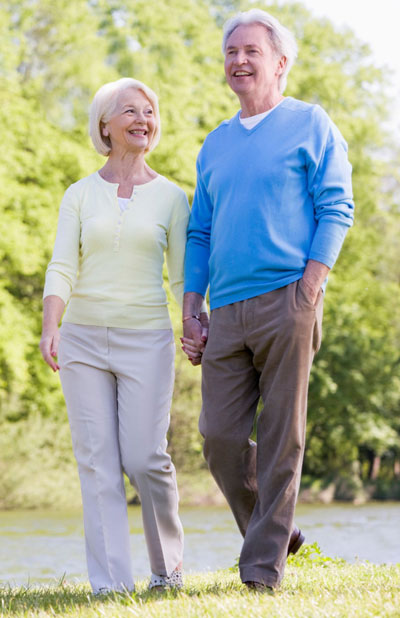 Strontium Chloride Sr-89/Metastron Injection, USP (Strontium-89) is a non-opioid radioactive pharmaceutical injection to relieve bone pain in patients with painful skeletal metastases. In the body, strontium exerts its effect through its selective accumulation in and around skeletal metastases.
As a calcium analog, strontium is taken up by active bone tissue present around metastatic tumor cells, especially around osteoblastic tissue. Strontium then irradiates tumors cells from the adjacent bone tissue. The ratio between the dose deposited on a metastasis and normal bone is 8-40. Unabsorbed isotope is excreted in the urine in the first few days following injection. Multiple studies have confirmed that Strontium-89 has a palliative effect on pain caused by bone metastases.
In a multi-center Canadian placebo-controlled trial of 126 patients, pain relief occurred in more patients treated with a single injection of Strontium-89 than in patients treated with an injection of placebo. In a study of 500 patients with skeletal metastases from prostate and breast cancer, an overall response rate of 80% was seen after 3 months, with 10 to 20% of patients reporting complete freedom from pain.
Another study found a 33% complete response rate ("dramatic improvement") to Strontium-89, compared with no response after placebo.
Strontium Chloride Sr-89/Metastron Injection, USP can be used in combination with analgesics and used concomitantly or sequentially with external beam radiotherapy and bisphosphonates.
Strontium-89 injection is a pure beta emitter, and selectively irradiates sites of primary and metastatic bone involvement with minimal irradiation of soft tissues distant from bone lesions. The presence of bone metastases should be confirmed prior to therapy.
References
Giammarile F, Mognetti T, Resche I. Bone pain palliation with strontium-89 in cancer patients with bone metastases. Q J Nucl Med. 2001;45(1):78-83.
STRONTIUM CHLORIDE Sr-89/Metastron Injection [package insert]. Bio-Nucleonics Pharma Inc.; 2003.
Jager PL, Kooistra A, Piers DA. Treatment with radioactive (89)strontium for patients with bone metastases from prostate cancer. BJU Int. 2000;86(8):929-934.
Robinson RG. Strontium-89 precursor targeted therapy for pain relief of blastic metastatic disease. Cancer 1993; 72:3433-5
Lewington VJ, McEwan AJ, Ackery DM, Bayly RJ, Keeling DH, Macleod PM, et al. A prospective, randomised double-blind crossover study to examine the efficacy of strontium-89 in pain palliation in patients with advanced prostate cancer metastatic to bone. Eur J Cancer. 1991; 27: 954-958.
Handkiewicz-Junak D, Poeppel TD, Bodei L, Aktolun C, Ezziddin S, Giammarile F, et al. EANM guidelines for radionuclide therapy of bone metastases with beta-emitting radionuclides. Eur J Nucl Med Mol Imaging. 2018;45(5):846-859.
WARNINGS:
Bone Marrow Suppression: Use of Strontium Chloride Sr-89/Metastron Injection, USP in patients with evidence of seriously compromised bone marrow from previous therapy or disease infiltration is not recommended unless the potential benefit of the treatment outweighs its risks. Bone marrow toxicity is to be expected following the administration of Strontium Chloride Sr-89/Metastron Injection, USP, particularly white blood cells and platelets. The extent of toxicity is variable. It is recommended that the patient's peripheral blood cell counts be monitored at least once every other week. Typically, platelets will be depressed by about 30% compared to pre-administration levels. The nadir of platelet depression in most patients is found between 12 and 16 weeks following administration of Strontium Chloride Sr-89/Metastron Injection, USP. White blood cells are usually depressed to a varying extent compared to pre-administration levels. Thereafter, recovery occurs slowly, typically reaching pre-administration levels 6 months after treatment unless the patient's disease or additional therapy intervenes.
In considering repeat administration of Strontium Chloride Sr-89/Metastron Injection, USP, the patient's hematologic response to the initial dose, current platelet level and other evidence of marrow depletion should be carefully evaluated. Verification of dose and patient identification is necessary prior to administration because Strontium Chloride Sr-89/Metastron Injection, USP delivers a relatively high dose of radioactivity.
INDICATIONS AND USAGE: Strontium Chloride Sr-89/Metastron Injection, USP is indicated for the relief of bone pain in patients with painful skeletal metastases. The presence of bone metastases should be confirmed prior to therapy.
PRECAUTIONS:
Strontium-89 is not indicated for use in patients with cancer not involving bone and should be used with caution in patients with platelet counts below 60,000 and white cell counts below 2,400.
Strontium-89 should only be used by physicians who are qualified by training and experience in the safe use and handling of radionuclides and whose experience and training have been approved by the appropriate government agency.
Strontium-89, like other radioactive drugs, must be handled with care and appropriate safety measures taken to minimize radiation to clinical personnel.
Strontium-89, is excreted primarily by the kidneys. In patients with renal dysfunction, the possible risks of administering Strontium-89 should be weighed against the possible benefits.
Pregnancy: Strontium-89 has teratogenic effects and is pregnancy category D.
Nursing mothers: It is recommended that nursing be discontinued by mothers about to receive IV strontium-89 chloride.
Pediatric Use
Safety and effectiveness in pediatric patients below the age of 18 years have not been established.
ADVERSE REACTIONS:
A single case of fatal septicemia following leukopenia was reported during clinical trials. Most severe reactions of marrow toxicity can be managed by conventional means.
A small number of patients have reported a transient increase in bone pain at 36 to 72 hours after injection. This is usually mild and self-limiting, and controllable with analgesics. A single patient reported chills and fever 12 hours after injection without long-term sequelae.
These are not all the possible side effects of Strontium Chloride SR-89/Metastron injection, USP. Call your health care provider for medical advice about side effects.
You are encouraged to report negative side effects of prescription drugs to the FDA. Visit www.FDA.gov/medwatch or call 1-800-FDA-1088.
Please see complete Package Insert for Strontium Chloride Sr-89/Metastron Injection, USP.